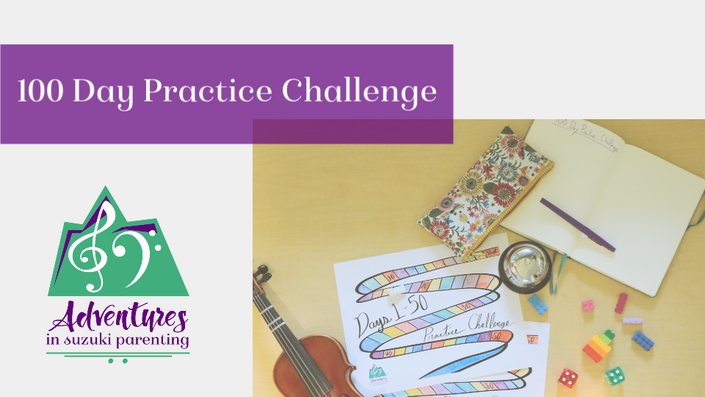 100 Day Practice Challenge 2020
Create New Practice Habits
Have you ever wanted to try a 100 day practice with your child, but it just seems too daunting to take on? This class is the perfect way to guide you through the process to have a successful 100 day practice!

Every 10 days you'll have a check in, new video or pdf, and a private Facebook group to help with practice discussion. Each video will have a specific practice tip or game to try out for the next 10 days to help with motivation and keep things fresh.
Join us to conquer the challenges of establishing a great practice habit!
Your Instructor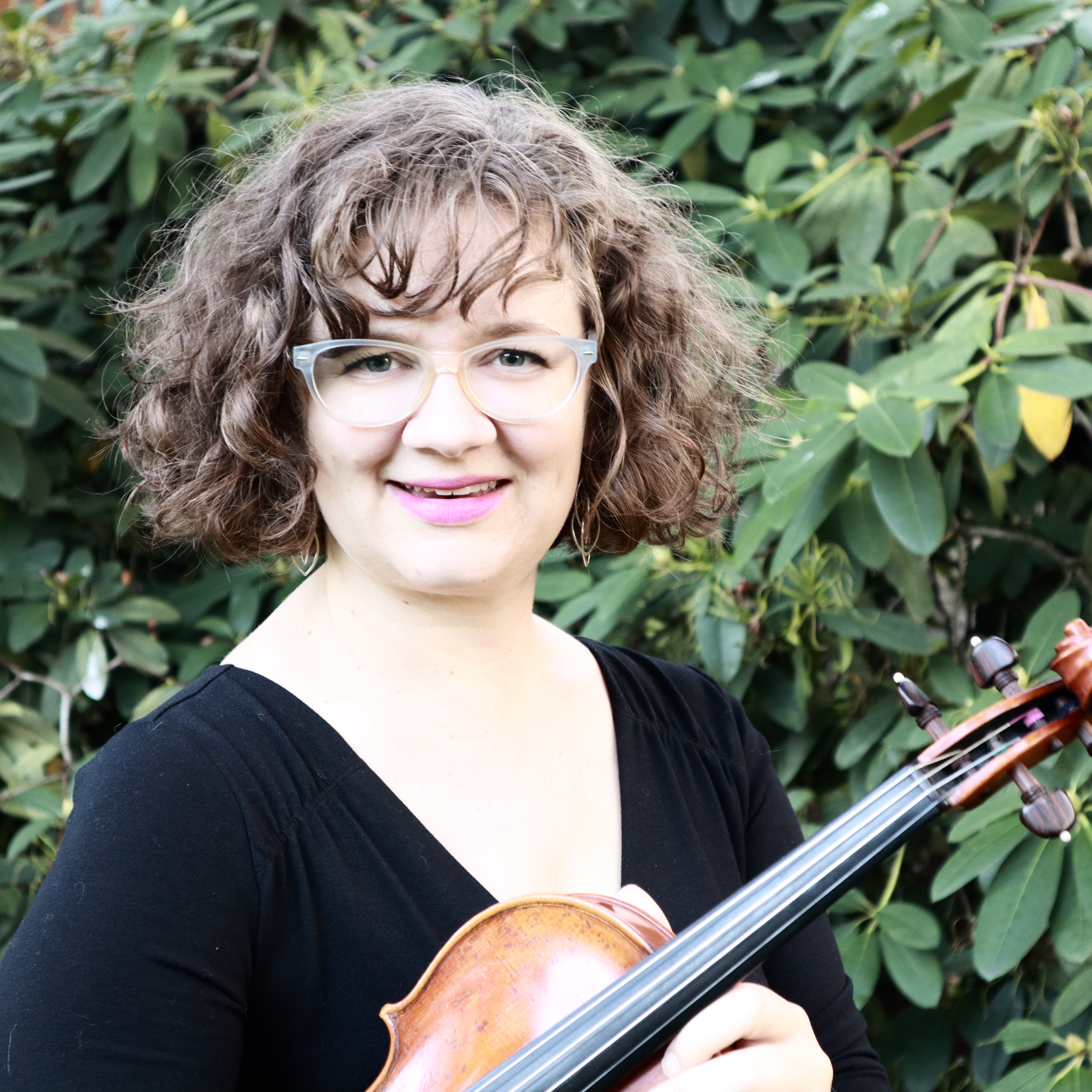 Jodie St. Clair is the founder and director of the Eugene Suzuki Music Academy (ESMA) in Eugene, Oregon, where she teaches violin and SECE. She has a Bachelors of Music Performance in Violin from Northern Arizona University (NAU) and received long-term training at NAU and the University of Oregon. She has always been passionate about working with parents and recently launched Adventures in Suzuki Parenting, where Jodie makes videos to help parents with practice. When she's not teaching, Jodie can be found crafting, cooking, and having adventures with her fabulous husband, the author Anthony St. Clair, son Connor, and daughter Aster.
Frequently Asked Questions
When does the course start?
The first day to start is Feb 3, 2020. If that doesn't work for you, you can pick any start date in February!. Download your 100 day tracker to help you know when large milestones are reached!
How long do I have access to the course?
You will have access to the course until June 15, 2020!. At that point, everyone will have finished their 100 days!
What does this course include?
1) Special access to an exclusive video designed to help you along your journey of everyday practice every 10 days. 2) Companion pdf (also great if you don't have time to watch the video). 3) Helpful printable game board-style tracker to keep you motivated. 4) Exclusive access to asking questions to get one-on-one support. P.S. If you enroll as a studio, I will email you access to a shareable video and pdf to share with your students. Plus you'll get an exclusive get started guide to set your students up for success!
How much does it cost?
It is $8 for an individual and $25 for a studio.
What's the difference between Individual and Studio Membership?
If you enroll in an Individual Membership, you'll have access to all discussion in the course. Either in the comments directly here, or in the exclusive Facebook group. If you enroll as a studio, you will receive easy to share videos and pdfs to send to all your families. Share with all your families in your studio with an easy email!
Is this course instrument specific?
No! This works for violin, piano, flute, guitar, etc! Practice challenges are the same no matter what instrument you play. It's all about building great habits.
What are you waiting for? Now is the time to get those great practice habits you've been wanting to establish!
Bring the joy of music to your family everyday.