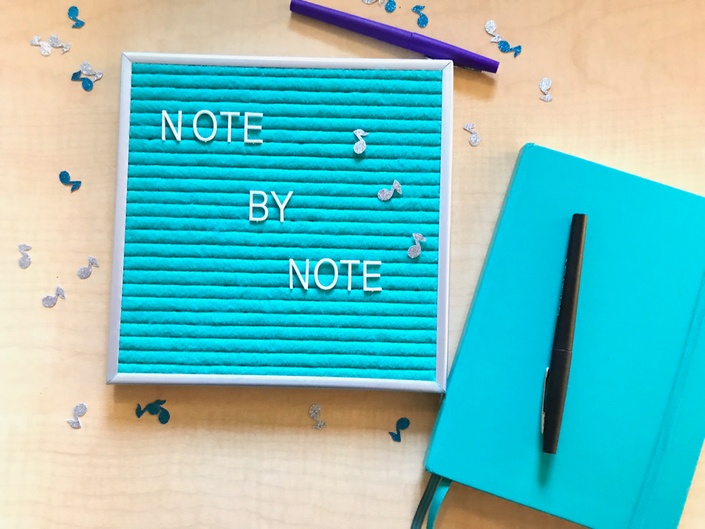 Note By Note 2019 - 2020
Peaceful, Enchanting Practice
Note by Note is a year-long journey that focuses you on the most important part of practice: connecting with your child!
Every month you'll receive resources that help you create a harmonious practice environment both for your and your child, including...
1 Lesson Video with a point of reflection. Gently examine what areas of practice are going well and what areas need improvement.
1 Activity Video with an activity or practice game to use with your child throughout the month.
1 Virtual Assistant PDF that explains the prompt and activity so you can feel like a practice master.
BONUS Discussion Group! All year long, you also have access to our private discussion and support community. Parents and teachers can finds support, advice, and prompt-focused discussions both in our access-only classroom and our exclusive Facebook group.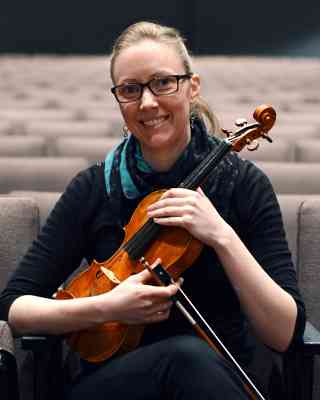 "Note by Note has been a great resource for the parents in my program, and for myself as a teacher. Each video includes reflections on the Suzuki Philosophy as well as many practical ideas that are easy to implement at home. I have loved watching the videos and reading the prompts each month, as they have given me a new concept to think about, or an old idea to review. Jodie brings her experience as a teacher and parent, and she has a wealth of creative knowledge. I look forward to watching the videos this next year and discussing them with the parents in my studio!"
- Rebekah Hanson, Violin and Viola Teacher
ADDED BONUS for Teachers!
Teacher, when 5 students from your studio sign up for Note by Note, you will get FREE access to the course, PLUS additional discussion materials you can use in your own studio's parent nights or group activities.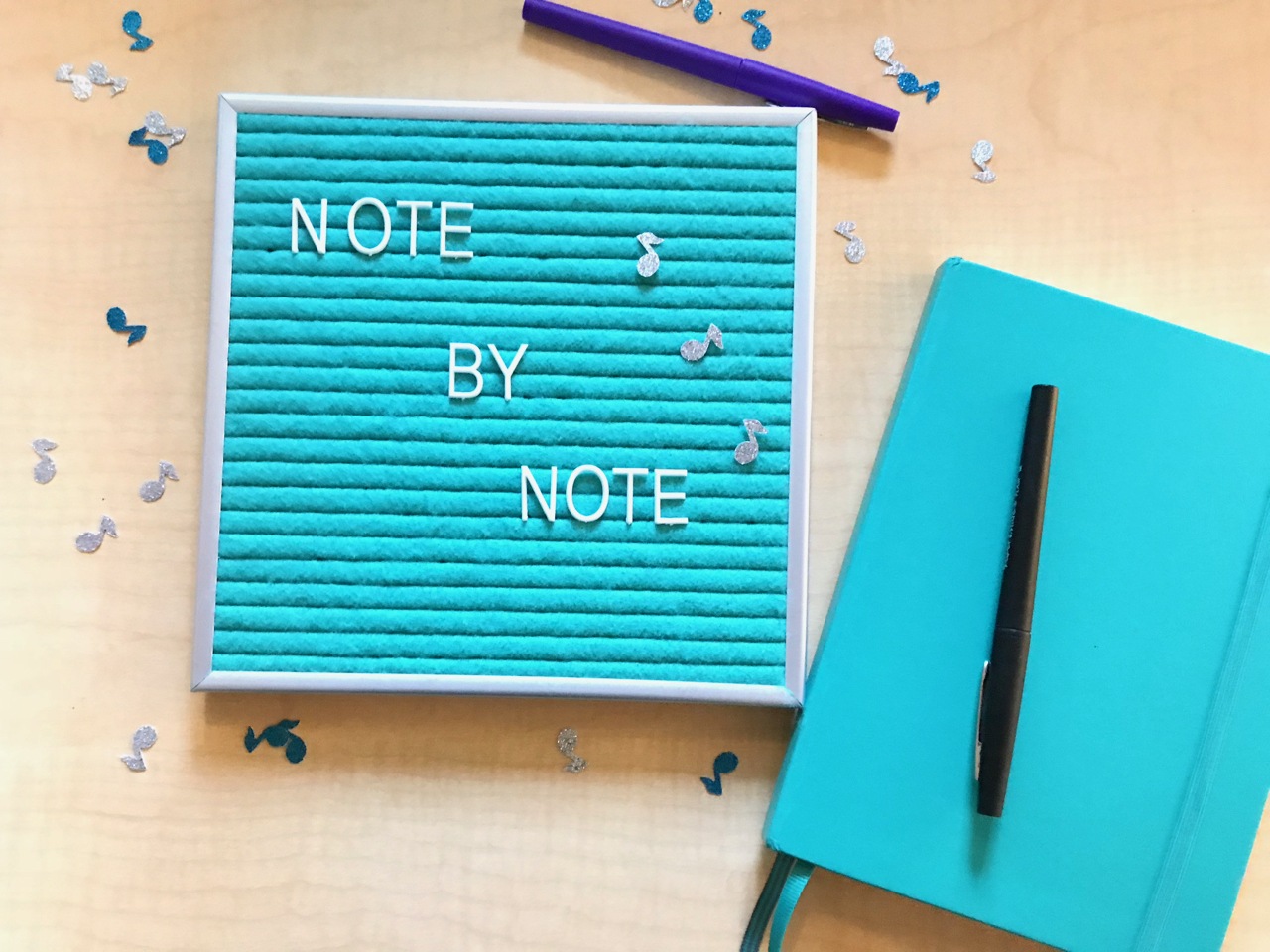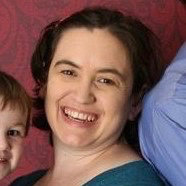 "We love Note By Note! It inspires introspection and helps solve practice problems in unexpected and innovative ways. As a 4-year Suzuki mom veteran with two little cellists, I felt pretty good about my knowledge and practice groove. Over the years, I've read a lot of books and spent a lot of time thinking of ways to make practice productive and fun. I didn't expect find such value. I love this program so much! Prompts are designed to apply to new Suzuki families as well as veteran families (a group that often feels overlooked!) The program allowed me to review our entire Suzuki experience with a focused light and find a lot of places for improvement in all subject areas. Every prompt was useful. Perhaps the best part was a revitalization of my own attitude and rediscovering for myself that we are never finished learning!"
- Lauren Wilbur, Suzuki Parent
Frequently Asked Questions
How often do we get prompts and activities?
Once a month! You'll find a new prompt unlocked on the 1st of each month.
What if I don't have time to watch the videos?
Videos aren't your thing? No problem! Instead of the video, you can use each month's companion PDF, which includes a text version of the prompt and activity.
What if I can't complete every prompt?
If you can't get to a prompt or activity during that month, don't worry! Even if you only do a few prompts you'll get a lot out of the course! Each prompt can stand on its own, but if you do every prompt you'll see the best results in your practice. You'll also have Forever Access to the course materials, so you can come back to any prompt, any time.
What if I'm not satisfied with the course?
I'm so confident that this course will help your practice, I have a 100% money back guarantee. If you are unsatisfied with the course, you can get a full refund within the first 60 days after enrollment.
How long will I have access to the course?
Once enrolled in the course, you'll have lifetime access to the course and its materials.
Course Curriculum
Welcome!
Available in days
days after you enroll
Prompt 1 - Goals
Available in days
days after you enroll
Prompt 2 - Observation
Available in days
days after you enroll
Your Instructor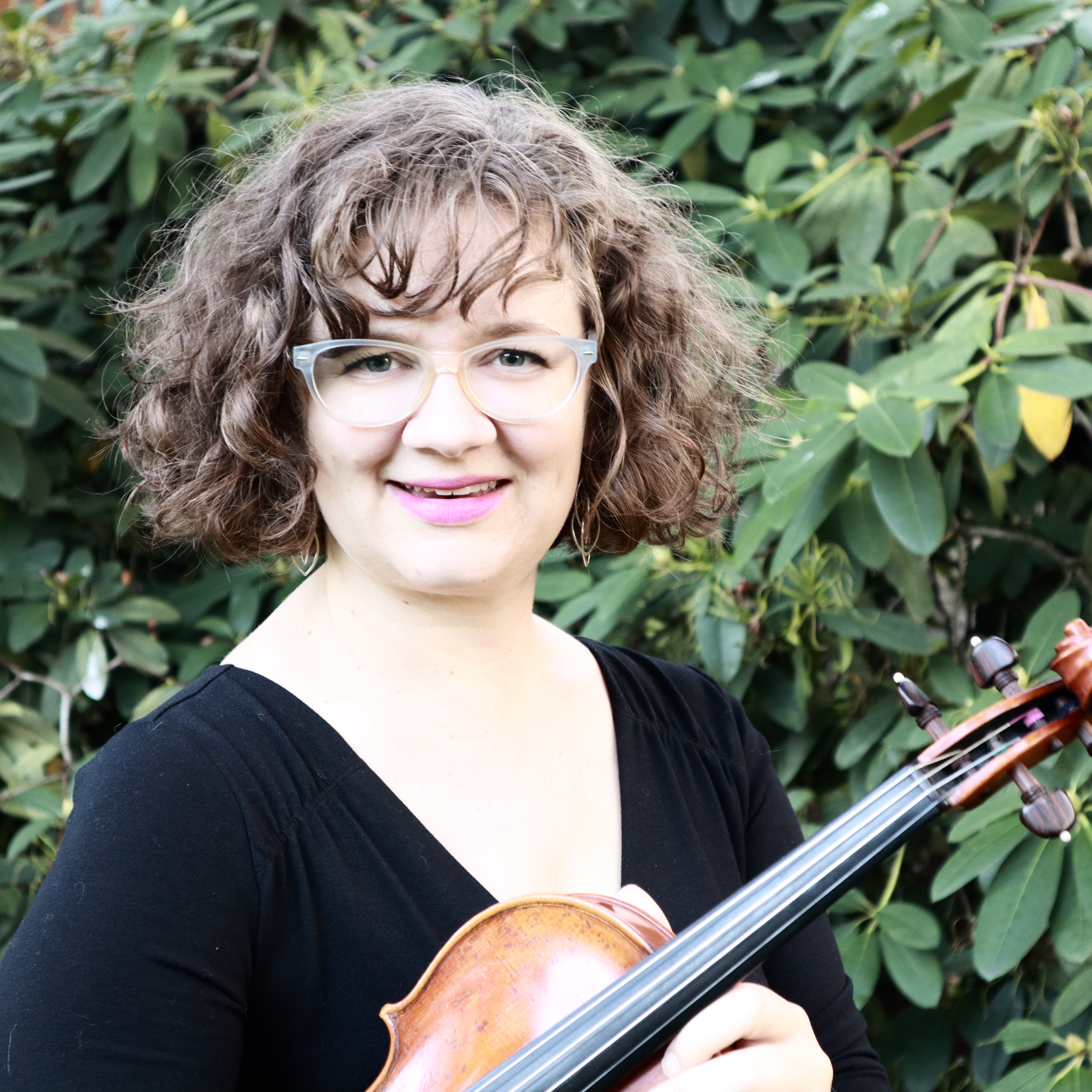 Jodie St. Clair is the founder and director of the Eugene Suzuki Music Academy (ESMA) in Eugene, Oregon, where she teaches violin and SECE. She has a Bachelors of Music Performance in Violin from Northern Arizona University (NAU) and received long-term training at NAU and the University of Oregon. She has always been passionate about working with parents and recently launched Adventures in Suzuki Parenting, where Jodie makes videos to help parents with practice. When she's not teaching, Jodie can be found crafting, cooking, and having adventures with her fabulous husband, the author Anthony St. Clair, son Connor, and daughter Aster.
It's easy to get caught up in the daily difficulties of practicing. This class is a great way to keep in touch every month about practice and keep focus on the reasons why we purse the beauty of music.
Help make your practice go easier, Note by Note.
This course is closed for enrollment.